Real Estate One is the largest Real Estate company in Michigan with more than 2500 employees and sales associates. Since our inception in 1929, we have been actively involved in Michigan communities. Real Estate One is a full-service real estate broker and our Family of Companies include Max Broock Realtors, Johnstone and Johnstone Realtors, Reinhart Realtors, Advantage Realty, John Adams Mortgage Company, Capital Title Insurance Agency, Insurance One, and Relocation America.
The contributions of time, talent and financial resources of the generous individuals in our organization have provided an enviable recognition for the Real Estate One Family of Companies in Michigan and across the nation. We are known as a company that "lives and works" in the community.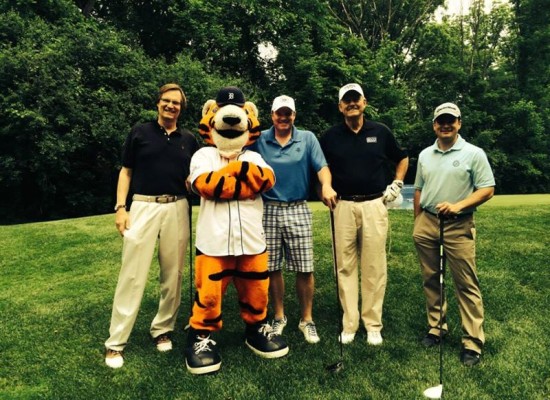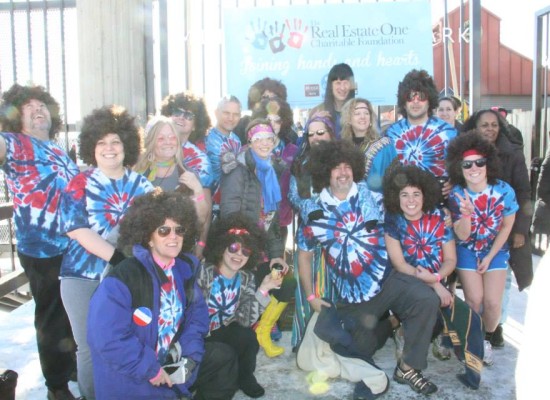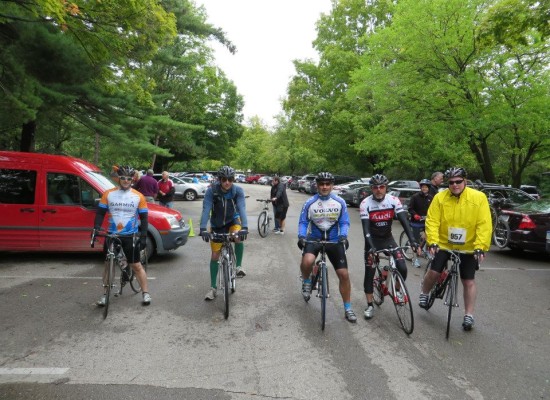 Since the creation of the Real Estate One Charitable Foundation (REOCF) in the late 1990's, the driving principle has been serving others. In addition to bringing awareness and financial contributions to supported causes, the REOCF also brings a sense of community and of belongingness within the Real Estate One Family of Companies. Social responsibility is at the core of the giving spirit of the Real Estate One Charitable Foundation and our dedicated and compassionate volunteers work tirelessly to rally support for and to raise awareness of the importance of charitable community involvement.
According to Stuart Elsea, President of Financial Services, "The word 'Family' is a key component of the Real Estate One Family of Companies. It punctuates our dedication not only to one another during difficult times, but also our willingness to assist those in need in the 200 communities we serve. We are extremely proud of our relationship (with our partner charities) and have tremendous respect for the agents and employees who give their time, skill and passion to these charities. These individuals represent the best of humanity and a level of character we should all strive to emulate in our own lives."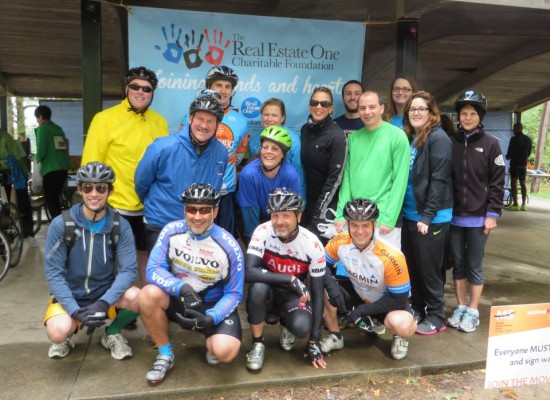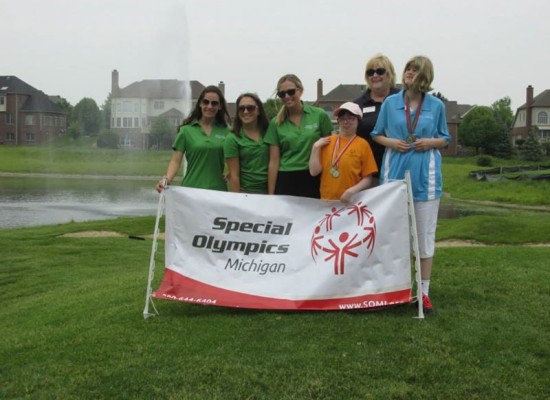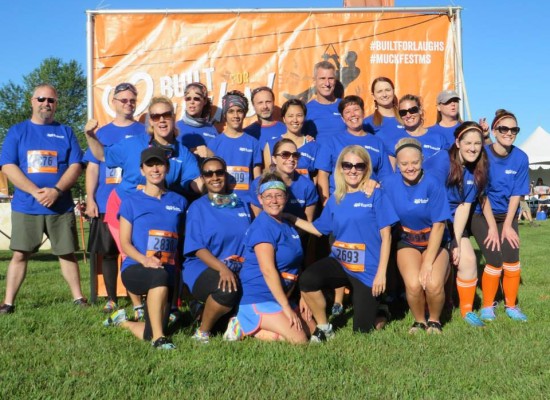 Volunteerism is the voice of the people put into action. These actions shape and mold the present into a future of which we can all be proud.  Helen Dyer
2014 and 2015 ushered in periods of amazing growth, renewed commitment and expansion of the Real Estate One Charitable Foundation. Bolstered by the increased generosity of volunteer time and financial resources of the many employees and agents who make up the compassionate people of the Real Estate One Family of Companies, the REOCF experienced an increase from 180 volunteers and 30 fundraisers in 2014 to 265 volunteers and 67 fundraisers in 2015, resulting in a 47% increase in volunteer participation and a 123% increase in fundraisers. Agents and employees of the Real Estate One Family of Companies have risen to the challenge of serving local communities through volunteerism and charitable giving. Collectively our offices logged thousands of volunteer hours and fundraising efforts in support of 54 local community organizations.
The collective effort of willing individuals to work toward the betterment of communities is evident in the creative ways in which our offices have organized and championed causes significantly impacting the communities where they work and live.
When the REO Charitable Foundation launched the company match campaign more than 10 years ago, it was the result of the Elsea family vision to leverage their unique position in Michigan to provide a state and community focused Foundation that would serve as a vehicle for charitable giving and enable members of the REO Family of Companies to give back to the communities in which they worked and lived. As a conduit for charitable giving across a wide platform of organizations, the REOCF leads by example and continues to work to raise awareness about the importance of charitable giving.
Our relationships with local community organizations such as Special Olympics Michigan, Forgotten Harvest and Child and Family Services Third Level and national organizations such as the Alzheimer's Association, the Leukemia & Lymphoma Society, and the Multiple Sclerosis Society, are based on a commitment that each dollar contributed through our Foundation will benefit communities across Michigan. As integral members within these communities, we firmly believe that social responsibility requires not only compassion, but also responsible planning and management of resources - stewardship. Recognizing the role we play and the responsibility we have to our communities, we ensure that 100% of every dollar raised by our agents and employees goes directly to the charitable organizations we support across the state. An additional company match increases our total community impact.
In 2015 the Real Estate One Charitable Foundation contributed nearly $500,000 to Michigan based charitable organizations during our annual community impact campaign, including more than $120,000 in company match contributions. Our agents and employees directly contributed over $100,000 through the annual Foundation pledge drive.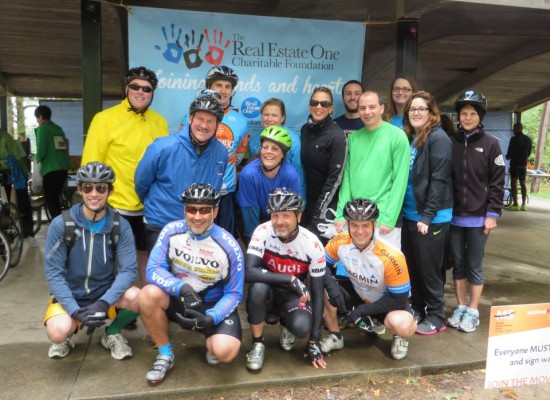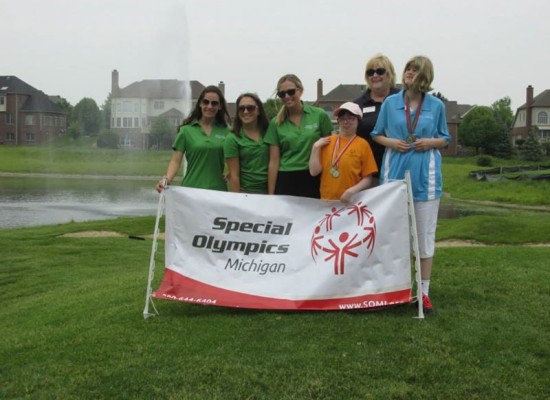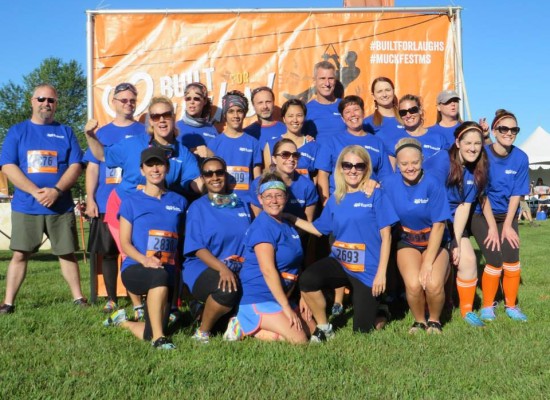 The Real Estate One Charitable Foundation (REOCF) directly impacts communities across Michigan in the areas of health and human services: medical research, patient and family support, children and family services, youth development, food rescue services, and multipurpose human service organizations.
You Get What You Give. Our family of companies is keenly aware of the full circle nature of volunteering and charitable giving. Working within this circle allows us to experience shared ownership and collective commitment. Volunteerism and charitable giving are at the core of our organization and are demonstrated by the tremendous growth we experienced in volunteers/hours committed, as well as dollars raised. In 2015, the Real Estate One Charitable Foundation contributed nearly half a million dollars, including company match, to charities that support the daily needs of colleagues, friends, families, and community members. We are incredibly grateful to have a shared culture of commitment to community within our organization and we are encouraged by our growing impact across Michigan.
Real Estate One Charitable Foundation contributions year-to-date:$2,451,865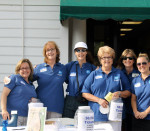 In August of 2014, the first meeting of the REO Charitable Foundation Advisory Board convened with 14 newly appointed advisors. These exceptional individuals willingly accept the challenges presented in executing strategic planning and implementing structured committees with designated roles and responsibilities. The underlying motivation for the formalized structure of the REOCF lies in the continued generosity and ever increasing numbers of volunteers seeking opportunities to give back.